Welcome to Deborah's !
We are a small family living in the centre of Ireland surrounded by beautiful lakes and forests.
Many poets and artists stay here for the traditional music and dancing and the lovely scenery from Rivers and Castles.We Enjoy cliff walkingand forest trails.Horseriding and swimming are available.There is a farm with many animals and we have many dogs that live with us.
Jay my youngest son loves skateboarding and tennis.He would love a friend to go to the cinema and waterparks with him also.
We love to spend time outdoors and do many activities and trips.Many nationalities have stayed in our home and we welcome anyone of any age to come explore and enjoy Irish culture and traditions with us.It is our great pleasure to teach you and show you our beautiful land.
I'm highly interested in young people being educated in a fun way.Learning is so much easier when a subject is incorporated into a trip or activity that they enjoy.Our young people are the future and we can learn from them too.I enjoy talking to teenagers and showing them our traditions and attractions but most of all watching them learn and grow everyday with new words and making improvements in their confidence when having a conversation with new friends. Its inspiring to see their courage and character grow as they experience a new way of life.
Houseold:

Deborah (Mother )
Colm (Father )
Jay (Child • 17 ans)
Zara (Child • 25 ans)
Max number of hosts at the same time:
3 people
Accept:

10-18 years old (girl - boy)
•
18-25 years old (girl - boy)
All students are welcome.We provide English lessons for beginners to advanced. Age is not an issue and we host male and female single and mixed because we have three guest rooms. Respect is all we ask.
Comments of previous guests excellent 2 week stay
5/5
-
Julia
-
on Nov 13, 2022
It was my first visit to Irland and my first travel to a foreign country on my own (I am 14 ya). Deborah and her family are excellent. I felt like at home . I enjoyed everything: daily family life, meals, visits, animals and even the irish weather ! We had a lot of fun with Deborah. Jay (her son) was very nice to talk to. I felt very secure at Deborah's home. I will be back to Irland!
une réussite !
5/5
-
Hélène
-
on Sep 16, 2022
Mon ado n'avait pas très envie d'un séjour linguistique, mais au total a adoré son séjour chez Déborah. L'accueil chaleureux de Déborah et sa famille, les nombreuses sorties proposées, de multiples occasions de parler avec différentes personnes offraient un contexte très agréable, et elle a beaucoup apprécié aussi la beauté de la campagne irlandaise et le contact avec les animaux (chiens et animaux de ferme). La présence d'une autre ado française également curieuse et partante pour toutes sortes d'activités n'a pas du tout nuit à sa progression. Accueil garçon de 16 Ans
4/5
-
Stéphane
-
on Aug 31, 2022
Mon Fils Valentin s'est bien plus, Deborah est disponible et à l'écoute Il y avait avec lui un Espagnol et Une allemande, ce qui a rendu le séjour encore meilleur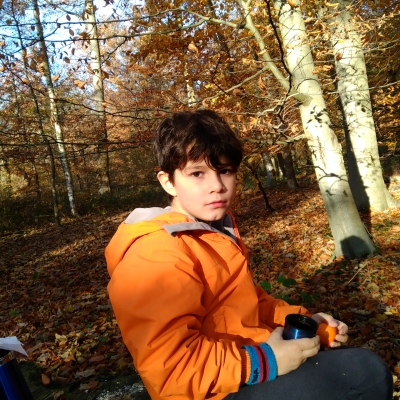 Accueil réussi pour garçon de 13 ans
5/5
-
Virginie
-
on Aug 25, 2022
Deborah est accueillante et à l écoute du jeune enfant. Elle sait l accompagner. Une semaine en famille pleine de vie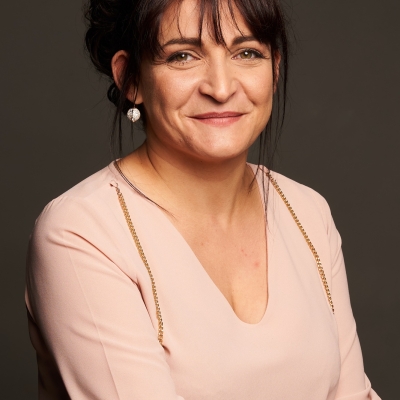 Bel accueil pour une 1 ère
3/5
-
Anne
-
on Aug 18, 2022
Déborah est très réactive dans le contact avec les parents. Elle aime faire plaisir mais manque un peu de disponibilité. Les cours ont eu lieu 3 fois sur les 10 séances prévues .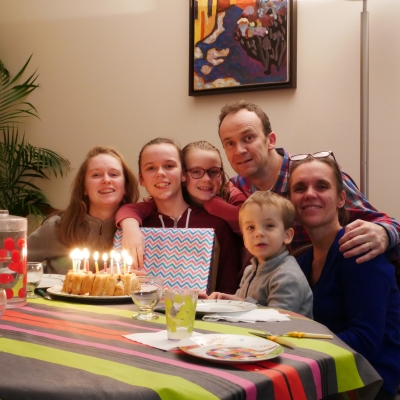 Deborah est accueillante,
3/5
-
Marie-cécile
-
on Jul 9, 2018
Deborah est accueillante, disponible et propose des activités variées. La maison est ouverte et les occasions de parler nombreuses. Nous avons regretté qu'un autre francophone soit présent en même temps que notre fille.
View all reviews