Hi my name is Marla and my husband is mike we like hiking and doing outdoor activities shopping mini trips we live in Beautiful so west Utah in St George we are 2 hrs from Las Vegas 50 mins from zion national park 2 hrs from bryce cyn national park and 3 hrs from the north rim of the Grand cyn and 15 mins from snow cyn state park . Best time to visit would be spring break or winter break since summer are extremely hot. We have been hosting for 20 plus years and enjoy learning about other cultures. would also accept age 18-20 female students A typical day is running errands maybe a short hike we love taking a walk visiting thrift stores maybe a movie making pizzas which is one of my favorite thing to do with my students i work from home so i am available for students at all times booking now for spring and summer I am open to host boys but overnight trip is not available
Houseold:

Marla (Mother )
mike (Father )
Max number of hosts at the same time:
2 people
Accept:

10-18 years old (girl - boy)
•
18-25 years old (girl)
Comments of previous guests Beau séjour en toute confiance
5/5
-
Hugues
-
on Jul 14, 2023
Ma fille a passé 3 semaines inoubliables à Saint-Georges auprès de Marla et Mike. Tout d'abord, Marla est une personne très sérieuse et responsable pour tout ce qui est administratif concernant les vols, l'organisation du voyage. C'est une personne également très attachante, d'une grande gentillesse qui veille toujours à ce que votre enfant ne manque de rien. Les 3 semaines ont passé très vite, Marla veille à toujours proposer une ou plusieurs activités dans la journée. Pour nous, le but de ce voyage linguistique était que notre enfant ne rencontre aucun français et qu'il soit en immersion totale. Nous en sommes très satisfaits. Mike a pris le temps aussi de divertir notre fille en lui faisant découvrir des beaux points de vue ; ils vivent dans une belle région où la pratique de la randonnée est propice. Mais aussi, elle a découvert des sports comme le pickleball, elle a joué à des jeux de société , le tout dans une ambiance chaleureuse et joyeuse. Marla et Mike lui ont fait aussi découvrir le cœur de l'Amérique en se rendant chez des amis du Wyoming pour la fête nationale où elle a rencontré des gens très sympathiques; Et le bouquet final avec la visite de Las Vegas ! Ce fut une très belle expérience, je vous recommande vivement Marla et Mike ! Première expérience et beaucoup de chance
5/5
-
Zlata
-
on Apr 27, 2023
Pendant la période d'avril 2023, nos deux filles (12 et 14 ans) ont séjourné 10 jours chez Mike & Marla. Étant donné leur âge il était pas facile pour nous de laisser nos enfants partir à l'autre bout du monde seul. Mais nous avons eu beaucoup de chances ! Marla est une personne très gentille et très responsable, ce qui est la combinaison parfaite pour les enfants et leur parents. Les enfants ont passé 10 jours merveilleux et ne voulaient pas partir. Je recommande vivement cette famille qui vous accueillera dans un cadre chaleureux. Mille merci à Marla et Mike Nathalie (maman des filles)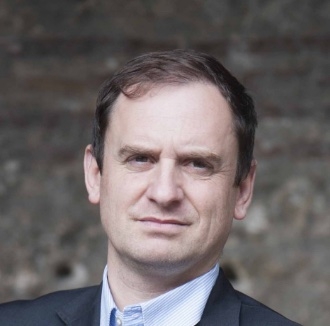 Sans soucis, un très bon séjour
5/5
-
Arnaud
-
on Jan 19, 2023
Communication parfaite du début à la fin et pas de mauvaises surprises. Marla est très investie pour rendre le séjour intense et agréable. Elle est prévenante et attentionnée. Parfait pour un premier séjour linguistique depuis l'Europe. Découverte dans la bienveillance
5/5
-
Canelle
-
on Sep 1, 2022
Lors de son séjour, ma fille Canelle voulait une immersion totale et l'objectif a été atteint. Marla sait prendre en compte les besoins des jeunes et ne cesse de vouloir les satisfaire. Elle est très sérieuse, suit avec rigueur les formalités administratives nécessaires pour rentrer dans le pays et prépare soigneusement l'accueil du jeune dans son foyer dans lequel celui-ci dispose d'une chambre et d'une salle de bain personnelle ainsi que tout le nécessaire de vie. Mike, avec notre autorisation, a fait découvrir le désert en moto et Polaris. Les activités réservées ont toutes été réalisées dans la bonne humeur et en toute sécurité. Ma fille est rentrée avec le désir d'y retrourner. Pour cela, je recommande vivement Marla aux jeunes et familles désirant vivre l'aventure.

Famille sérieuse et investie
5/5
-
Philippe
-
on May 23, 2022
Ma fille Eléonore (16 ans) a séjourné 5 semaines dans la période avril- mai 2022. Elle souhaitait sortir du schéma classique où l'on loge dans une famille et l'on prend des cours de langues collectifs dans la journée. Elle a été très bien accueillie et complètement intégrée dans les activités familiales. Elle a notamment fait un voyage de 5 jours avec Marla et son mari dans les parcs nationaux. Elle est revenue en France en ayant gagné la confiance en elle qui lui manquait en anglais. A noter enfin que l'endroit est très beau.
View all reviews