 Un super séjour !
5/5
-
Gaelle
-
on Sep 9, 2023
Message de Ambre , ma fille 16 ans : " Je reviens enchanté de mon séjour chez Suzanne et Noel, avec beaucoup plus d'aisance à l'oral et un vocabulaire enrichi. Les cours de Suzanne et sa fille, Hannah, étaient adaptés à mon niveau et mes besoins, j'ai beaucoup progressé en l'espace d'une semaine uniquement ! Les activités étaient multiples et très sympa. Je conseille cette famille à l'écoute et bienveillante. Merci pour cette belle expérience !" Excellent séjour
5/5
-
Nathalie
-
on Aug 21, 2023
Mon fils Maxime (14 ans) est resté une dizaine de jours chez Suzanne. Il a bien progressé en anglais grâce aux cours de Suzanne et sa fille. Famille à l'écoute du bien être de l'enfant (activités multiples, repas, sorties ) Je recommande vivement cette famille. Encore merci à Suzanne pour ce très beau séjour. Séjour Parfait !
5/5
-
France
-
on Aug 15, 2023
Mes enfants, Etienne (17 ans) et Jeanne (16 ans) reviennent de 15 jours de chez Suzanne, ils ont été enchantés de leur séjour. Suzanne et sa fille Hannah sont très professionnelles, les cours qu'elles dispensent sont de qualité. Nous recommandons fortement cette famille pour un séjour linguistique. 2 weeks of intense learning AND a lot of fun
5/5
-
Judith
-
on Aug 1, 2023
Thanks to Suzanne and her family. My daughter (15) had a great time and made a lot of progress during her 2 weeks with Suzanne and her family. There were times of intense learning just as well as excursions, sightseeing and beach time. The whole family was very welcoming and friendly and my daughter felt well at home at all times. As the other students were all French she was forced to speak English all the time and therefor also greatly advanced in her speaking and listening abilities :-) Super séjour
5/5
-
Axel
-
on Dec 23, 2022
Mon fils a fait un séjour de 1 semaine chez Suzanne. Il a vraiment beaucoup apprécié la famille, les cours avec Nicole, le pays. Il a aussi beaucoup progressé en anglais et est revenu super motivé pour continuer l'apprentissage de l'anglais. La famille a réussi à le faire se sentir à l'aise malgré sa différence et son côté très particulier (il est diagnostiqué Autiste Asperger). Un tout grand merci à toute la famille. Séjour de Paul C.
5/5
-
Lucas
-
on Sep 19, 2022
Je remercie Suzanne et sa famille pour leur accueil, j'ai passé un excellent séjour. J'ai beaucoup progressé en anglais grâce au cours d'Hannah. Je recommande vivement cette famille ! Excellent séjour chez Suzanne et Noël
5/5
-
Christelle
-
on Oct 3, 2021
Nous remercions Suzanne et sa famille pour son excellent accueil et son investissement pendant le séjour de 3 semaines de notre fils, Emilien, 17 ans. Emilien a fortement apprécié les activités proposées, les relations avec la famille, les cours avec Suzanne et ses filles. Un grand merci à Noël qui a organisé des sorties en mer (canoe kayak, snorkeling). Il a pu faire la connaissance de plusieurs personnes de nationalités différentes (Espagnole, Allemande, Française) au cours de son séjour et a pu découvrir la culture maltaise mais aussi les habitudes des autres étudiants. Ce fut un très bon échange culturel et linguistique. Un séjour efficace ...
4/5
-
Damien
-
on Sep 2, 2021
Charlotte (14 ans) est revenue heureuse de son apprentissage d'anglais à Malte. En effet, les cours particulier adaptés et pédagogiques de Suzanne ont débloquer certaines incompréhensions de règles de grammaire et de conjugaison. Cette remise à niveau lui permet donc d'aborder une rentrée plus sereine et de ne plus avoir le risque de perdre pied en cours. En ce qui concerne son séjour, bien que la famille soit très accueillante et que Charlotte ai eu des activités chaque jour, elle n'a pas échangé et n'est pas sortie avec des jeunes de son âge (2 autres étudiants de 18 et 40 ans). Charlotte qui est de nature très sociable, a donc vécu de longues périodes d'ennuie qu'elle a eu du mal à gérer. Ce contexte a eu le mérite de se concentrer sur son anglais et d'avoir surement bien progréssé. Excellent séjour chez Suzanne et Noël !
5/5
-
Laurent
-
on Aug 22, 2021
Notre fille Inès, 15 ans, a passé deux excellentes semaines dans la famille de Suzanne, sur tous les plans. Les excellents cours d'anglais avec Suzanne ou ses filles ont motivé Inès pour beaucoup travailler pendant le séjour, prendre confiance en elle et faire des progrès, de même que le principe d'une immersion totale dans une famille anglophone et extrêmement accueillante. Les journées étaient très agréables et équilibrées, les visites et sorties très plaisantes, avec une mention spéciale pour Noël, son engagement et son enthousiasme. La maison de Suzanne et Noël est en outre très agréable. Un immense merci à Suzanne pour sa gentillesse, son professionnalisme et la qualité des échanges avec elle autour de ce séjour. Inès ne voulait plus partir de chez Suzanne et Noël ! Merci à Suzanne et sa famille
5/5
-
Shadow rode
-
on Aug 14, 2021
Une expérience enrichissante pour notre ado de 15 ans qui a passé trois semaines chez Suzanne et sa famille Selon moi la meilleure des alternatives par rapport aux stages de langues dans des institutions ou les ados se retrouvent par nationalité et ne parlent finalement pas anglais la moitié du temps. - Ici, on parle de cours particuliers . Suzanne est une enseignante qualifiée , douce, patiente et très pédagogue. Elle fait beaucoup travailler nos enfants en les valorisant et en les mettant en confiance . Elle est aussi très exigeante. Elle s'adapte à leur niveau et la progression peut être spectaculaire . -Suzanne et sa famille sont tout à fait recommandables . Ce sont des personnes de confiance qui s'occupent de nos enfants dans le respect mutuel, la tolérance et la serenité. Encore merci à eux de s'être occupés de mes deux ados à deux années d'intervalle. 3 great weeks with Suzanne
5/5
-
Jean
-
on Aug 12, 2021
I really enjoyed the 3 weeks with Suzanne and Noel's family. The one-to-one lessons are the best way to improve someone English and gain confidence. Furthermore the lessons didn't appear like lessons, because they were like discussions (which is great !). In addition to this, the activities (visits, snorkeling...) made those 3 weeks really enjoyable. Eventually, with this, the time passed fast. A great thank to the whole family. Do not hesitate to go there. A perfect stay
5/5
-
Marie-hélène
-
on Jul 11, 2021
Agathe, qui aura 18 ans dans 2 mois, a adoré son séjour. Les activités proposées, le degré d'autonomie et la nourriture sont biens, la localisation et l'organisation de la maison sont parfaites. Suzanne est très gentille, efficace et dynamique. Le reste de la famille et en particulier Nicole sont adorables aussi. Les cours sont d'une grande qualité, et Agathe estime avoir beaucoup progressé. Elle a eu des cours avec Suzanne et d'autres avec Nicole (y compris quelques cours de sciences physiques avec Nicole). Les cours sont différents, et elle a apprécié cette alternance. En plus, les 3 autres jeunes qui étaient avec elle étaient très sympathiques. Elle souhaite retourner dans cette famille. An excellent stay!
5/5
-
Charlotte
-
on Jul 9, 2021
Jules returned home delighted with his stay and with much more confidence in his practice of English. He looks forward to coming back next year and enjoying Suzanne's hospitality again.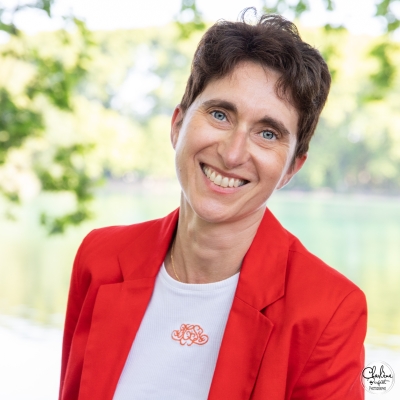 Très bon séjour chez Suzanne
5/5
-
Genevieve
-
on Jul 5, 2021
Très belle expérience pour notre fille Jeanne ( 16 ans ) qui vient de passer 2 semaines chez Suzanne sans parler français ! Cette formule de cours particuliers quotidiens adapté au niveau de l'élève avec test de niveau à l'arrivée et au départ lui a permis de revenir plus à l'aise et confiante dans ses compétences linguistiques. Suzanne est très douce, patiente et bienveillante mais aussi exigeante et très professionnelle. Sa famille a très bien accueilli notre fille dans un contexte sanitaire qui complexifiait un peu le séjour . Les activités proposées sur les temps de détente étaient bien adaptés au séjour et ont permis à Jeanne d'avoir un premier aperçu de Malte. Nous recommandons vivement Suzanne, sa famille et linguifamily. Merci à tous d'avoir contribuer à la réussite de ce séjour ! Chez Suzanne à Malte
5/5
-
Jean-jacques
-
on Jun 30, 2021
Notre fils Vianney a passé 3 semaines studieuses dans cette famille maltaise où il à reçu 2 heures de cours particuliers de la part de Suzanne chaque jour ouvrable, avec un travail personnel en plus . Les cours sont adaptés au niveau de chacun et très bien préparés et structurés. Merci Suzanne et Linguifamily pour cette proposition ! Très bon séjour
5/5
-
Adèle
-
on Dec 4, 2020
Mon fils Victor (16 ans) a passé 2 semaines chez Suzanne à Maltes en Octobre. Il y a deux ans c'était Paul, mon ainé . Ils ont été très bien accueilli par toute la famille. Suzanne est très pédagogue et ses cours sont de très bonnes qualités. Mes enfants ont fait d'énormes progrès en anglais pendant leur séjour. Ils ont également pu découvrir Maltes en faisant un peu de tourisme. Dans deux ans, ce sera le tour de mon plus jeune fils. Très bien !
5/5
-
Flavien
-
on Aug 4, 2020
Mon fils Flavien 16 ans, a passé 2 semaines en aout chez Suzanne .Il a été chaleureusement accueillit par la famille et a bénéficié de cours particuliers très bien préparé par Suzanne qui montre sa passion d enseigner l anglais et de faire progresser ses élèves. Il a aussi pu découvrir certains lieux typique de Malte . Séjour linguistique très utile. Un grand merci !