Nice to find a second family
5/5
-
Mojca
-
on Jun 7, 2022
I feel so lucky to be part of Aida's house. When you go somewhere to live alone for couple of months is so nice to find second family …and Aida's house is the right place to choose if you don't want to feel lonely anytime. Owners are the best! They help you with everything, take care of you as you are part of their family…cannot wait to visit Tenerife and my Canarian family

I recommend Aidas house !
5/5
-
Julian
-
on Jun 7, 2022
I stayed for 4 months at Aidas place in 2020. I just moved in before COVID hit. During lockdown (which was one of the strictest in Europe) we could not leave the house for 2 months. We made the best of it though. Aida and Javier organized barbeques like once a week and we enjoyed some awesome food and drinks on her beautiful rooftop. We also did some trips together around the island (after we were allowed to leave the house again). Aida, Javi and their friends gave us the local insights about this beautiful island which they call their home. My Spanish also improved a lot during my stay and I picked up some local words and the specific Canarian accent which I loved hearing. With my fellow roommates (also international Erasmus students) we also communicated in Spanish which was a first for me and obviously helped a lot, too. All in all, I had a great time during the four months I stayed there. If you want to improve your Spanish, learn a lot about Canarian culture, food and people and live in a familiar atmosphere with loving people, than I can highly recommend Aidas beautiful house. :)

Recomiendo la villa de Aida !
5/5
-
Luc
-
on May 31, 2022
Yo mismo viví en el grande piso durante medio año. Honestamente puedo recomendar a todos: si está buscando una habitación en Santa Cruz de Tenerife, elija Villa Sueños. La ubicación de la casa es perfecta: estás a poca distancia del centro de la ciudad, hay muchos restaurantes cerca y hay una estación de tranvía a 3 minutos a pie. También puede llegar a la estación central en 30 minutos a pie con la tranvia (15 minutos) Las habitaciones son muy amplias y están completamente equipadas (armario, cama de matrimonio, mesita de noche, escritorio). La casa tiene 1 cocina compartida y 2 baños, 1 de los cuales es de tamaño normal y 1 es pequeño. También hay una terraza en la azotea. Hay 1 lavadora y la ropa se puede secar en el tendedero de la azotea o, si llueve, en la tintorería de la esquina. ¡Los dueños de Villa Sueños son personas muy agradables! Ellos pueden contarte todo sobre las Islas Canarias y están disponibles las 24 horas del día, los 7 días de la semana si necesitas algo. Ejemplo: Me rompí la muñeca en Tenerife y tuve que ir al hospital. Después de esperar 7 horas en el hospital y un teléfono vacío, estaban afuera del hospital esperándome a las 10:30 p. m. para recibirme. ¡Estas personas tienen un gran corazón de oro! También viven en la casa como se dijo, pero eso me gustó.

Unforgettable experience !
5/5
-
Denisian
-
on May 31, 2022
It was my first time when I left my country for that long and I thought it's going to be pretty difficult - I was mistaken. I had a great time with Aida, Javi, Dani and the other Erasmus students who lived here during those 5 months, everything felt like home to me. It was an unforgettable experience through the discovery of the culture, the language and of course, the wonderful places. I can call myself lucky because I found Villa Suenos, this is the perfect place to make memories. Bonus: Javi is the BBQ king! + everything you want to find out about the island, they have the answer!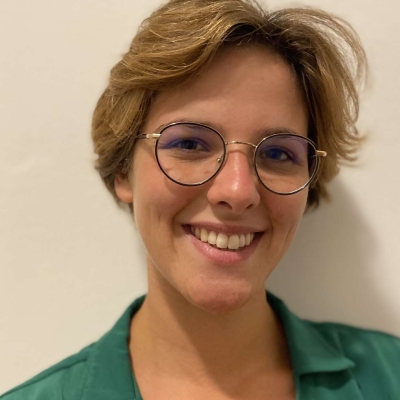 Ma plus belle expérience
5/5
-
Lisa
-
on May 18, 2022
J'ai passé 6 merveilleux mois chez Aida, avec 3 colocataires (1 allemande et 2 italiens), on était une belle et grande famille aux cultures différentes ! Javier le compagnon d'Aida nous cuisinait toujours de bons petits plats qu'on mangeait sur l'azotea (la terrasse sur le toit), on l'appelait "El hombre del fuego" !! On considérait et on considère toujours Aida comme notre grande soeur, tant elle était la pour nous, si c'était à refaire, je n'hésiterai pas une seule seconde, j'ai trouvé tout ce dont j'avais envie en allant à la Villa Sueños, je peux vous dire par expérience que vous vivrez quelque chose de très fort là bas ! Un seul mot, foncez ! :D