 Excellente famille
5/5
-
Catherine
-
on Sep 10, 2022
Mon fils de 16 ans a passé 1 semaine chez Rebecca. Il a été très bien accueilli, n'a pas parlé un seul mot de français, a participé à des activités différentes chaque jour et a enfin très bien mangé ! Merci beaucoup à toute la famille.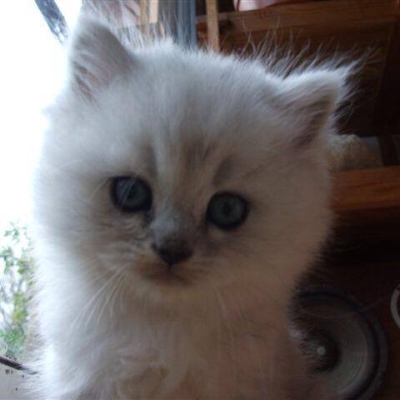 Très bon séjour !
5/5
-
Virginie
-
on Aug 22, 2022
Ma fille a passé une très bonne semaine chez Rébecca et Mark : conversation uniquement en anglais , activités diversifiées , repas variés et très copieux , maison très agréable . Très bonne expérience à renouveler ! Merci encore à Rébecca ! Excellent séjour
4/5
-
Corinne
-
on Dec 7, 2021
Ma fille est revue enchantée de son séjour en octobre 2021. Elle n'a pratiquement parlé que anglais et elle est maintenant beaucoup plus à l'aise pour s'exprimer. Cette expérience sera à renouveler. Merci à Rebecca et Mark pour leur accueil. Super séjour
5/5
-
Sandra
-
on Jul 15, 2021
Ma fille est revenue enchantée de ce séjour. La famille est très agréable et accueillante. Les repas sont copieux et très bon. Les activités sont diversifiées. Merci pour tout.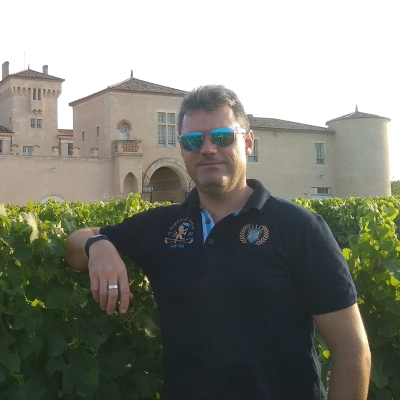 Excellent séjour
4/5
-
Sylvain
-
on Aug 15, 2020
Ma fille est revenue enchantée de son séjour chez Rebecca, Mark, Milly, Lola et leurs nombreux animaux ;-) Une belle expérience enrichissante, et je l'espère, de beaux progrès en Anglais, dans un environnement calme et paisible. Sylvain Nice trip in the real countryside
4/5
-
Segolene
-
on Jul 28, 2020
Notre fille a passé un bon séjour chez Rebecca et Mark. Elle a été bien accueilli dans une ambiance familiale chaleureuse. Leur maison se situe dans un tout petit village, au milieu des champs de tournesol. Au final, et peut-être à cause de la chaleur très élevée, peu de belles activités ont été proposé et notre fille s'est assez ennuyée (nous avions limité le temps d'écran et de télévision). Il faut aussi clarifier avec Rebecca la prise en charge des frais d'activités extérieures (comme accrobranche, jeux nautiques, visite de château) car elles n'étaient pas prises en charge et nous avons trouvé cela exagéré par rapport aux prix de la semaine demandé. Many thanks for this nice week
5/5
-
Anna
-
on Mar 8, 2020
Dear Rebecca, Thank you so much for taking care of Marie ! She obviously spent a wonderful time with you, Marc and the girls. Besides, she had great pleasure to do many activities that she enjoyed quite a lot : she liked cooking a lot, horse riding, doing trempolin, running after the dog Coco,... The girls were really nice & sweet to her. Besides, Marie really appreciated how you taught her English. Nothing like the english courses from school. I know she had very basic level, and she seems more interested now. She even asked to see the movie Green Book in English yesterday ! Really many thanks again for this nice Week ! Yours sincerely, Anna Je recommande sans hésiter
5/5
-
Angels
-
on Feb 9, 2020
Rebecca a accueilli ma fille Laia à deux reprises dans sa maison du sud-ouest de la France. Tout d'abord, il a été très facile de communiquer avec elle pour mettre au point le séjour. À l'époque, Laia n'avait que 9 ans et c'était sa première expérience dans une famille anglaise, nous devions donc nous assurer que tout allait bien se passer. À notre arrivée, tout s'est déroulé comme prévu. La maison était propre, spacieuse et la famille était très sympathique avec nous et Laia. Notre fille a beaucoup joué avec les enfants de la famille et on lui proposait chaque jour des activités aussi bien dans la maison qu'à l'extérieur et elle ne s'est jamais ennuyée. Quant à la nourriture, il n'y a pas de quoi s'inquiéter, elle a toujours eu des repas cuisinés de bonne qualité. L'année suivante, nous n'avons pas hésité une seconde. Comme Laia était enthousiaste à l'idée d'y retourner, nous l'avons inscrit une deuxième fois. Si je devais recommander une famille, je dirais que celle de Rebecca est l'une des meilleures que mes enfants aient connues. Vous pouvez y aller en toute confiance. Un vrai séjour linguistique proche de chez vous :)
5/5
-
Magalie
-
on Aug 15, 2019
Notre fille a passé une semaine en immersion totale en langue anglaise. Elle a vraiment apprécié les cours qui étaient bien adaptés à son niveau et correspondaient à ses demandes. Elle a acquis de l'assurance à l'oral. Toute la famille est très accueillante et chaleureuse, le cadre de vie très agréable. Un vrai séjour linguistique proche de chez vous ! Un excellent séjour !
5/5
-
Isabelle
-
on Apr 23, 2019
Ma fille de 14 ans a passé un séjour au sein de la famille de Rebecca.Elle en garde un bon souvenir. Elle a participé à toutes les activités de la famille et a particulièrement apprécié la préparation des repas , tout en anglais bien sûr! Tous les jours ,une activité est proposée .( sortie piscine, visite de villages, jeux de société, marchés nocturnes…..) La conversation uniquement en anglais dés que vous entrez chez Rebecca , ce qui entraîne de réels progrès confortés par les cours particuliers intégrés à la semaine.Ma fille passe une excellente année d'anglais au collège. De belles rencontres et une véritable expérience! Isabelle