Hello we are an experienced friendly family of five. We enjoy fun activities, cultural days out together to visit places of interest, walks along the beach, picnics, barbecues, going to the movies and shopping.

Our home is six bedroom dormer bungalow with large back and front gardens.Our home is a non-smoking environment. We also have 2 friendly dogs called Loui and Marvin.
We are approved by our local health service to look after children and we are all police vetted.
I have a qualification in Childcare and Child Protection.
I work as a teacher in a pre-school.

We enjoy cooking and freshly preparing all our meals daily. Fresh bread, scones and pancakes for breakfast are very popular.We can have fun making these together. You can show us some of your traditional food. Preparing food together is an enjoyable way to get and learn English. It's also great fun!

We live on the outskirts of a beautiful picturesque seaside town which has a 5 km sandy beach and which is regarded as one of the top surfing and outdoor adventure spots in Ireland .There are also lots of other things to do like horse-riding, tennis,golf and a fairground thats very popular in the summer. Waterford is the closest city just 15mins drive. Waterford also has lots to see and do such as Medieval Museum of Treasures and Virtual Reality Experience.

We can organise activities when you arrive. We want you to feel at home and have a memorable experience that you can take back home.
We have been welcoming guests to our home for the past 10 years. We enjoy meeting people and learning about their different culture and sharing ours with them. Each guest brings a different part of their culture and lifestyle with them.
Living with a family is a great way to practice English.Conversation about every day life is such a natural way to learn English and its within a relaxed and fun environment.

(Note Linguifamily: veuillez nous contacter pour les séjours scolaires trimestre/semestre/année)
Houseold:

Geraldine (Mother )
Gary (Father )
Gavin (Child • 29 ans)
Abigail (Child • 24 ans)
Max number of hosts at the same time:
4 people
Accept:

10-18 years old (girl - boy)
•
18-25 years old (girl - boy)
3/4 guests at the same time.
Not hosting same nationality at same time,unless requested by guest.
No smoking indoors.
Academic places available from September until May
COST OF ACADEMIC YEAR : please see on the Registration page
INCLUDE - AIRPORT TRANSFERS , SCHOOL REGISTRATION, SCHOOL FEE'S , SCHOOL UNIFORM ,TRANSPORT TO SCHOOL. ( there is a bus available 32€ per month)
APPLICATIONS IS APRIL EACH YEAR..

Flights to Cork or Dublin Airports
Comments of previous guests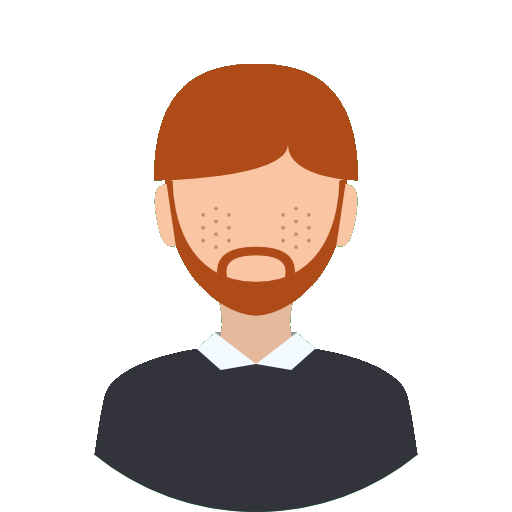 7 unvergessliche Wochen
5/5
-
Xenia
-
on Jul 4, 2019
Ich war innerhalb eines Jahres 3x bei Geraldine. Sie wurde nicht nur eine Art Mutter für mich, sondern auch eine tolle Gesprächspartnerin. Sie hat viel mit mir geredet und mich immer korrigiert. Wir haben zusammen Brot und scones gebacken und haben immer sehr viel gelacht. Garry, Geraldine und Abigail waren immer sehr herzlich und fröhlich. Mein Schlafzimmer war sehr schön und ruhig, das Badezimmer war sehr schön und die beiden Hunde immer sehr süß. Das Essen war sehr variabel und frisch. Obwohl das Haus auf dem Land ist, hat Geraldine mich oft nach Tramore gefahren oder abgeholt. Geraldine und ich sind an einem Abend bei Sonnenuntergang an der Küste entlang gefahren und haben und Sie hat mir die Umgebung gezeigt. Ich war am Meer Surfen und im Waterford Christal Museum. Sie ist mir mir und anderen Studenten zum Killkenny Castle gefahren und hat mit uns unterschiedliche Sehenswürdigkeiten angeschaut. Öfters waren wir zusammen Shoppen oder gemeinsam einkaufen. Ich hatte eine wunderschöne Zeit. Mein Englisch ist hat sich sehr stark verbessert, nur weil Geraldine ständig dazu auffordert zu sprechen und Fehler mit Humor korrigiert und erklärt wie man es richtig sagt. Ich empfehle jedem in diese wunderbare Irische Familie zu gehen um eine schöne Zeit zu haben und gutes Englisch zu lernen!!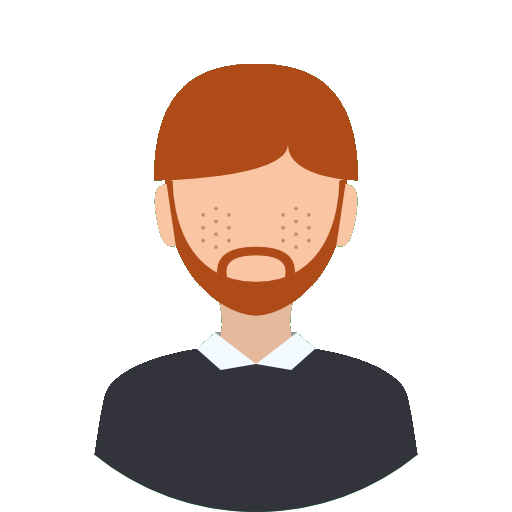 2 mois incroyables
5/5
-
Agathe
-
on Jun 24, 2019
J'ai passé un mois chez cette famille durant 2 années de suite. J'avais très peur car ne parlant peu anglais en arrivant et en étant très timide je voyais l'échange compliqué. Néanmoins la famille est gentille, serviable s'il y a la moindre demande et je m'y suis tout de suite sentie à l'aise. De plus j'ai pu faire de nombreuses rencontres de personnes venues comme moi d'autres pays pratiquer l'anglais. Grâce à mon séjour j'ai pu aller sereinement à mon bac d'anglais et de plus je peux mnt communiquer en anglais sans problème. Je recommande vivement cette famille, j'ai passé 2 mois inoubliables et le cadre est magnifique.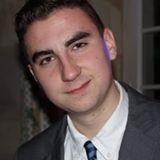 Un séjour incroyable
5/5
-
Luc
-
on Jun 20, 2019
J'ai passé 4 semaine en Irlande afin d'effectuer un stage à l'aéroport de Waterford pour renforcer mon expérience professionnelle et améliorer mon anglais. Étant logé chez Géraldine, je me suis vite rendu compte que le séjour allait être inoubliable. J'ai vraiment été très bien accueilli par Géraldine et sa famille et grace à eux j'ai pu faire de nombreuses activité le weekend (visites de Waterford, Équitation...) tout en améliorant énormément mon anglais. J'ai même eu la chance de pouvoir voir la parade de St-Patrick à Waterford !! J'ai vraiment adoré ce séjour et je recommande vivement cette famille d'accueil aux prochains qui auront la merveilleuse idée de visiter l'Irlande.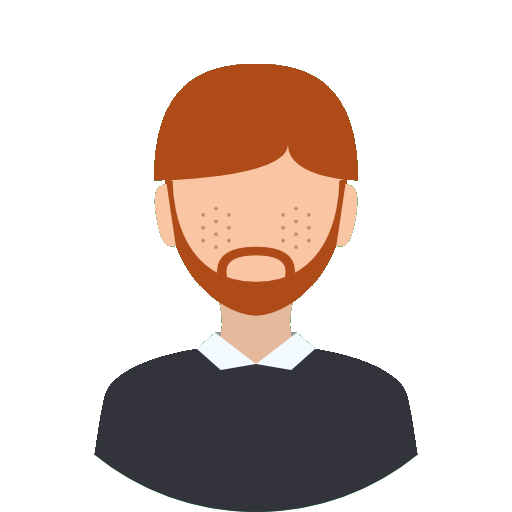 Excellents séjours pour mes fils
5/5
-
Mathilde
-
on Jun 19, 2019
Nous avons connu Geraldine grâce à un ami de mon fils aîné qui avait déjà séjourné chez elle pendant les congés d'été. Il avait tellement été enchanté qu'il a proposé à mon fils d'y retourner avec lui l'année suivante. Ils y ont passé une dizaine de jours merveilleux, remplis d'activités variées, entourés d'autres jeunes gens sympathiques, dans une famille chaleureuse et bienveillante. Ça a été tellement bien, que le second de mes fils y est allé l'année suivante. Il s'est régalé lui aussi, s'est fait des amis là-bas et a apprécié les magnifiques paysages qu'offre l'Irlande grâce aux randonnées organisées par Geraldine. Il va s'en dire que ce séjour leur a donné une vrai aisance en anglais et que cela s'est vu en cours (lycée). En tant que maman, outre l'impact de ce séjour sur leur niveau d'anglais, j'ai énormément apprécié la disponibilité de Geraldine envers mes enfants et moi même. J'ai eu quotidiennement des photos et des informations sur les activités effectuées. Je ne peux que remercier Geraldine de s'être si bien occupée de mes fils, de les avoir intégrés à sa propre famille et je recommande vivement cette maison pour les prochains séjours linguistiques de vos enfants.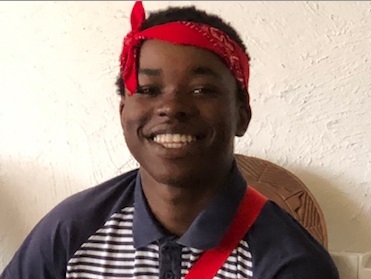 2 séjours merveilleux
5/5
-
Matis
-
on Jun 18, 2019
Nous avons envoyé notre fils une première fois, il avait 14 ans. Il en est revenu épanoui, heureux d'un séjour où chaque jour il y avait une activité différente, avec d'autres jeunes de nationalités différentes, et ses progrès ont été remarquable. Tellement satisfaits, nous l'avons renvoyé l'année d'après, et là encore il a fait de nombreuses activités et rencontres avec plein d'autres jeunes. Après ces 2 fois 15 jours en Irlande, il en est revenu pratiquement bilingue ce qui a été remarqué et apprécié par ses employeurs au cours des stages professionnels qu'il fait pendant sa scolarité. Merci Geraldine, vous l'avez fait grandir et devenir un petit jeune homme, et surtout, il peut converser en anglais. Que du bonheur
View all reviews