We are a fun-loving family of 5. The father 's name is Colm and he is a carpenter and the mother's name is MaryAlice and she is an accountant. We have three children Annabelle 10, Sam 8 and Sarah 5. We are an outdoor family who enjoy hill and woodland walking, cycling and all sports. All the family enjoy cooking and love to bake especially our youngest child Sarah!
We live in a very old restored farmhouse in the country which was once part of a working dairy farm, 2km from a village. Our residence is located at the foot of Mount Leinster bordering on three counties - Carlow, Kildare and Wicklow. Hence we are spoiled with idyllic hill and woodland walks, beautiful old houses with formal gardens and many of Ireland's most treasured spots like Altamont Gardens, Glendalough, Russborough House, The National Stud and Japenese Gardens, just to name a few. We are less than a ten minute drive from two large towns - Tullow in Co. Carlow and Baltinglass in Co. Wicklow and we are a twenty minute drive from Carlow town itself. We adore animals especially dogs, cats and horses. Our pets are very much part of the family and our daily routine, however all animals sleep outside the home in their own quarters! We have large gardens with old trees adjacent our home with a private family playground equipped with a large inground trampoline, go carts and a zipline.
ABOUT US:
Annabelle – our daughter.
Annabelle is a great student who is eager to learn about new cultures and new languages. She is extremely artistic. She loves animals, especially her dog. She enjoys soccer, cycling, basketball, reading, horse riding and chatting with her friends. She is very witty and almost always smiling and up for fun. She is a very sensitive, thoughtful and kind girl.
Sam – our son.
Sam is an excellent student and always surprises his parents with new fascinating facts he has learned about everything including his own country and other countries. He also adores animals especially his dog Rex. He is fascinated by wildlife and sea creatures. He adores all sport especially soccer and is almost never seen without a ball in his hand!! He supports Manchester United. He loves to play Mine Craft & FIFA on his PS4. He is always in good form and smiling and is great fun to be around. He loves cycling, reading and horse riding. Sam is a kind and thoughtful boy.
Sarah – our daughter.
Sarah is the youngest and she is full of energy and up for all sorts of excitement and fun. She has just started school and is enjoying it and loving the experience of making new friends. Sarah adores art and is extremely artistic like her older sister Annabelle. She loves all sport especially cycling and walking in the woods with her little dog Alfie! She absolutely adores animals especially dogs and horses, hence her favorite pastime is horse riding. She is a kind and extremely fun girl.

SAFETY & COMFORT:
Both adults have been fully vaccinated for Covid -19 and we follow all guidelines laid out by the Government, schools and clubs that we attend.
We understand that as your child travels to a foreign country for any period of time, that there are many emotions. Excitement for the fun and learning experience, pride that your child has reached an age where there are going to be independent and of course as a parent you may feel nervous that your child will be safe and in a loving and caring home. We can assure you that your child met with a very warm welcome and will be treated like family and included in all family activities. Your child will be given home cooked meals using fresh and organic produce where possible.
Capacité d'accueil :
2 personne(s)
Accepte :

10-18 ans (fille - garçon)
•
18-25 ans (fille - garçon)
We can accomadate 2/3 students at a time and would be interested in taking siblings or friends/cousins together.
There will be no other guests of the same nationality during the stay.
Avis des hôtes précédents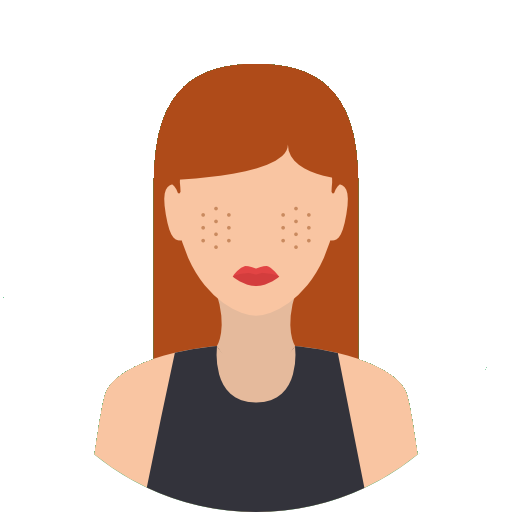 famille très attentionnée
5/5
-
Justine
-
le 17 juil. 2023
Mary Alice a reçu à la perfection notre fille de 13 ans. Elle a su la réconforter et la considerer comme sa propre fille.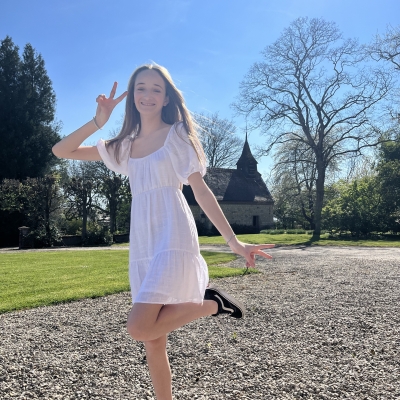 The Irish dream !
5/5
-
Adeline
-
le 20 juil. 2022
Romane, 14 ans, est revenue enchantée de son séjour chez Mary-Alice. Romane s'est sentie complètement intégrée à la famille. Elle a eu le privilège de partager de nombreux moments familiaux: activités sportives des enfants, bowling, balade sur la plage, baignade dans une rivière, Avondale Forest Park, et même la fête d'anniversaire de Sarah ! Mary Alice a prit soin de Romane comme de ses propres enfants. Romane est beaucoup plus à l'aise en anglais ! Ce séjour lui donne vraiment envie de recommencer l'expérience. Mary-Alice, son mari, Annabelle, Sam et Sarah resteront un souvenir merveilleux pour elle. Merci de lui avoir donné goût aux voyages, à l'ouverture...et aux autres ! Romane, 14 years old, came back delighted from her stay at Mary-Alice's house. Romane felt completely integrated in the family. She had the privilege of sharing many moments with the family: children's sports activities, bowling, walks on the beach, swimming in a river, Avondale Forest Park, and even Sarah's birthday party! Mary Alice looked after Romane like her own children. Romane is much more comfortable in English! This trip really makes her want to do it again. Mary-Alice, her husband, Annabelle, Sam and Sarah will remain for her a wonderful memory. Thank you for having given her a taste for travel, for openness... and for others!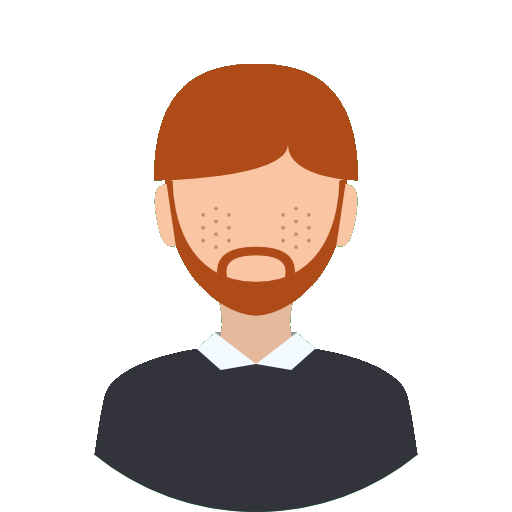 Un séjour idéal
5/5
-
Francois
-
le 9 juil. 2022
Mon fils Raphaël, 15 ans, a passé 15 jours chez Mary Alice et sa famille. Il a fait beaucoup d'activités, un camp foot, de l'équitation, une sortie à la mer.... Raphaël s'est senti très à l'aise chez cette famille très attentionnée, accueillante et bienveillante sans compter les animaux... Les nombreux échanges lui ont permis de progresser en anglais. C'est vraiment une famille digne de confiance.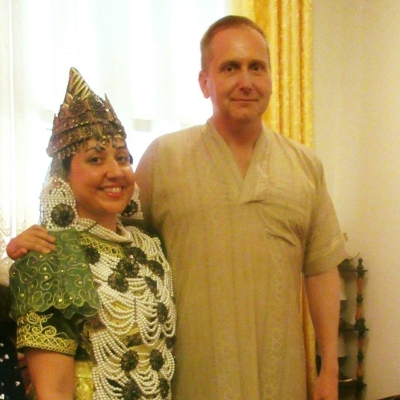 So friendly
5/5
-
Antti
-
le 14 juin 2022
Our 14-year-old daughter stayed with Mary Alice's family for 2 weeks and had so much fun. All kinds of activities: Riding, the outdoors, nerf wars etc. Very caring also, your child will be well looked after! Such a good and funny family!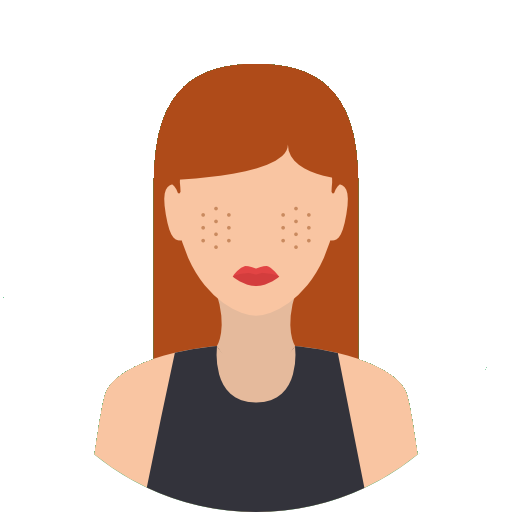 Séjour chez Mary Alice
5/5
-
Linda
-
le 9 nov. 2021
Mon fils de 12 ans est parti 2 semaines chez Mary Alice et y a passé un séjour de rêve . Il a été accueilli avec beaucoup de gentillesse et de bienveillance. Mary Alice, son mari et ses 3 enfants sont adorables! J'ai eu de nombreuses nouvelles et photos pendant le séjour. Mon fils s'est beaucoup baladé, a fait des visites, a joué avec les enfants et les animaux de la famille. Il est rentré ravi et est maintenant beaucoup plus à l'aise à l'oral en anglais. Rien de tel que de se retrouver en immersion pour progresser.
Afficher tous les avis