"Clive and I enjoy our life in the sun so we can enjoy an outdoors lifestyle. We have welcomed many guests over the last 5 years, and many have remained friends. Both of us are caring, friendly, out going people who have positive attitudes. We love life, especially travelling, cooking and enjoy going for dog walks in the country and on the coast (with our very friendly rescue Pointer dog, Henry), swimming in our community pool and relaxing on Playa Caleta our favourite local beach. We also have a Bengal cat called Kimbo who is growing into a lovely boy. As a teacher you can benefit from my fun inspired English lessons where I use media, board games as well as traditional methods.
Número máx de hosts al mismo tiempo
1 personna
Acepta:

10-18 años (chica - chico)
•
18-25 años (chica - chico)
•
Adultos (mujer - hombre)
•
Majores (mujer - hombre)
We have hosted 2 guests before i.e mother and daughter, however in our experience we enjoy one on one so our guests receive our maximum attention and have much more personal space. Our guests all have a choice of using our roof solarium for extra privacy. Any cultural trips, shopping trips, beach trips, walks, swimming, lessons, social things like BBQ's, cooking, laundry, wifi 50 mg and meals at home or a picnic are all included. We live in a very English speaking area and socialise regularly in our garden bar with friends so guests will be totally immersed, plus our media systems like NETFLIX are all in English (subtitles available). Our aim is for each individual to have he best out of their experience with us.
As we have a great outdoor living space and garden bar we enjoy cooking and socialising outside as often as we can. If our guests are a little shy then we appreciate this so our socialising outside can just be us.
Opiniones de huéspedes anteriores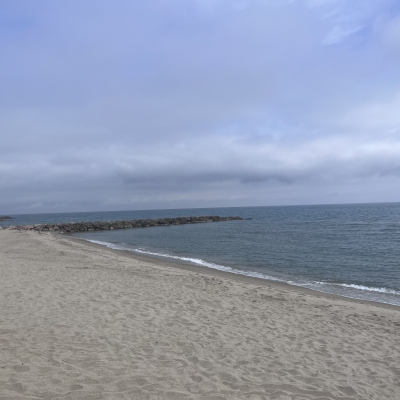 J'ai passé un séjour court mais absolument incroyable avec cette famille. Les compétences culinaires du père d'accueil sont exceptionnelles, en particulier en ce qui concerne sa paëlla (j'ai peut-être gagné un peu de poids car ils m'ont "trop" bien nourris). Nous avons même organisé une soirée karaoké avec leurs amis (tous anglais) dans le bar de la maison, et ils étaient tous adorables. Merci pour ce merveilleux séjour. Much love, from the girl who asks a lot of question, Marie.