We are an American family from New York and now we live in Singapore. We just moved here from Hong Kong in 2022. My husband Brendan (45 years old) and myself Christine (46 years old) along with our three children Beckett (10 years old), Fiona ( 10 years old) and Wells (4 years old). My husband is a journalist for an international newspaper. I am a housewife; I am very active in my children's school and activities outside of school.
We enjoy traveling abroad and especially all over Asia since the countries are pretty close. In New York we always had au pairs for the kids because we enjoy meeting people from other cultures and learning from them. Over the years we had Brazilian, Swiss, Columbian and French au pairs live with us.
My family loves all kinds of activities: running, biking, swimming, football, American football, Aussie Rules football, rugby, softball, chess, basketball, cultural things, trying all different ethnic cuisines, cooking/baking, art/painting/crafts, shopping, hiking, bowling, trampoline parks, Virtual Reality games, going to the beach, reading, movies at the theatre, art museums, video games, watching TV and listening to music. My son Beckett enjoys reading, playing video/ board games, playing all kinds sports and listening to music. Fiona loves cheerleading, gymnastics, art projects, she enjoys creative play and doing things with her friends. We have a back patio that we like to have meals outside and relax. We have a bus stop in front of our house and it takes about 5 mins via bus to get to the MRT (train). We have plenty of bikes/scooters to explore the area as well. Singapore is literally the safest place ever.
There are many things to do in Singapore. We can take you to water parks, Science museums, swimming pools, visit various small islands, hawker centers (Singaporean food areas), Sentosa Beach, Jewel Changi Experience, Marina Bays Sands Observation Deck. Exploring different areas of Singapore: Little India, China Town, Joot Chiat (colorful shop houses), and try Singaporean cuisine: Chili carb, kaya toast, Kopi coffee, Laksa, Hainanese chicken rice.

We would like to do a cultural exchange and welcome one or two unaccompanied or accompanied children (7-16 years old). We hope to meet you soon. Please reach out if you want to learn English and come to Asia.
Número máx de hosts al mismo tiempo
3 persona(s)
Acepta:

10-18 años (chica - chico)
•
18-25 años (chica - chico)
•
Adultos (mujer)
•
Majores (mujer)
•
Parejas
•
Grupos o familias
We have one room with 3 beds to accomodate parents and children. We can put another bed if needed for a total of 2 kids and 2 parents (4 people in one room). We are open to couples, families and children accompanied or not by an adult.
There will not be other guests of the same nationality during your stay.
Opiniones de huéspedes anteriores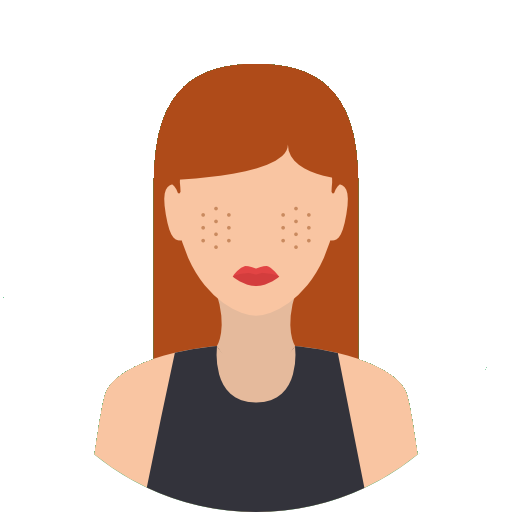 Séjour incroyable !
5/5
-
Sophie
-
el 8 jul. 2023
Ma fille de presque 16 ans est rentrée hier d'un séjour de 3 semaines chez Christine et Brendan. Elle est enchantée! Une expérience inoubliable dans une famille extraordinaire ! Vie de famille, découverte de Singapour avec Christine , sorties très variées! Je recommande !!!! Il faut ajouter que Singapour est une ville très sûre, ma fille (très timide ) n'a pas hésité à partir à la découverte des centre commerciaux et des musées seule lorsque la Famille bien que super disponible avait des obligations :) et cela est vraiment un super plus très confortable pour des agents qui sont à plus de 10 000 km! J'ajoute à ce rapide résumé de cette incroyable expérience que Christine est très réactive et disponible pour une communication très facile avec les parents! Je ne peux que recommander !!!!