BEN AND GIULIA ARE PARTNERS AND HAVE ENJOYED HOSTING STUDENTS SINCE 2011. PROFESSIONALLY, BEN USED TO RUN A BOOKSHOP AND WAS A COACH AND FITNESS TRAINER AT THE LONDON BUSINESS SCHOOL BEFORE BECOMING A FULL TIME ENGLISH AS A FOREIGN LANGUAGE TEACHER. GIULIA CURRENTLY WORKS AS A FREELANCE MARKET RESEARCHER IN THE PHARMACEUTICAL INDUSTRY AND ALSO ENJOYS COOKING, GARDENING AND RUNNING HER HOME.

IN TERMS OF BEN AND GIULIA'S HOME , FACILITIES AND WHAT'S ON OFFER, THE STUDENT WILL BENEFIT FROM THEIR OWN PRIVATE ROOM WITH AN ENSUITE BATHROOM, AND THEIR STUDY PROGRAMME WILL BE CAREFULLY TAILORED SO AS TO FOCUS ON THEIR STRENGTHS, WEAKNESSES AND NEEDS. DURING THEIR STAY, THE STUDENT WILL ALSO HAVE THE OPPORTUNITY TO VISIT KEY LONDON SIGHTS AND ATTRACTIONS EITHER ON THEIR OWN, OR ACCOMPANIED BY THEIR HOSTS.

BEN AND GIULIA'S INTERESTS INCLUDE: LANGUAGES (GIULIA SPEAKS FRENCH, ITALIAN AND SPANISH FLUENTLY), READING, TRAVEL, TENNIS (BEN IS AN ACTIVE CLUB PLAYER), WALKING, MUSIC, COOKING, CINEMA, KEEPING FIT (CYCLING) , SPORTS GENERALLY (INCLUDING RUGBY) AND GARDENING. THEY ALSO HAVE A LOVELY PUSSYCAT CALLED WILLOW.

THEIR HOME IS IN THE LEAFY BOROUGH OF RICHMOND WITH THE RIVER THAMES, RICHMOND PARK, THE LARGEST PARK IN LONDON, AND KEW GARDENS, THE WORLD FAMOUS BOTANICAL GARDENS, THE STUNNING HAMPTON COURT PALACE AND TWICKENHAM STADIUM (THE HOME OF RUGBY), ALL CLOSE BY.


IN TERMS OF PUBLIC TRANSPORT, THERE ARE MULTIPLE PUBLIC TRANSPORT LINKS INTO CENTRAL LONDON & TO AND FROM THE MAIN LONDON AIRPORTS FROM THEIR HOME INC. TWO TRAIN STATIONS (ST MARGARETS AND RICHMOND) AND AN UNDERGROUND STATION (DISTRICT LINE, RICHMOND), AND THERE ARE FREQUENT BUS CONNECTIONS TO GET AROUND GENERALLY IN THE BOROUGH.
Número máx de hosts al mismo tiempo
1 personna
Acepta:

•
18-25 años (chica - chico)
•
Adultos (mujer - hombre)
•
Majores (mujer - hombre)
- OUR STANDARD HOMESTAY PACKAGE INCLUDES 10 HOURS A WEEK OF ENGLISH LESSONS. BEN IS A FULLY CELTA QUALIFIED TEACHER AND COVERS ALL AREAS INCLUDING GENERAL ENGLISH, EXAM PREPARATION AND BUSINESS ENGLISH.
- THE STUDENT WILL STAY IN HIS/HER OWN PRIVATE BEDROOM WITH A DOUBLE BED, AND AN ENSUITE BATHROOM AND WI-FI ACCESS. THE ROOM IS LOCATED AT THE TOP OF THE HOUSE AND IS VERY SPACIOUS WITH LOTS OF NATURAL LIGHT
- INCLUDED IN THE PACKAGE ARE ALL AD HOC/SPONTANEOUS VISITS OFFERED BY THE HOSTS TO IMMEDIATE LOCAL ATTRACTIONS AND TOURIST SITES IN THE BEAUTIFUL BOROUGH OF RICHMOND UPON THAMES SUCH AS KEW GARDENS, RICHMOND PARK, BUSHY PARK, HAM HOUSE
- 'ACCOMPANIED' AND PRE-PLANNED EXCURSIONS INC. TO CENTRAL LONDON ARE NOT PART OF THE PACKAGE AND INVOLVE AN EXTRA CHARGE OF £80 PER EXCURSION. THIS FEE COVERS FOOD AND DRINK, AND TRAVEL ON PUBLIC TRANSPORT. WE USUALLY RECOMMEND 2 'ACCOMPANIED' EXCURSIONS A WEEK THOUGH THESE ARE ENTIRELY OPTIONAL
- STUDENTS WILL BE REQUIRED TO PAY THEIR OWN ENTRY TICKETS (TO THEATRES, GALLERIES OR MUSEUMS) .
THAT SAID, MANY MUSEUMS AND GALLERIES IN LONDON ARE FREE OF CHARGE! AND WE , THE HOSTS, WILL ENSURE THAT STUDENTS BENEFIT FROM THEIR MEMBERSHIPS TO ORGANISATIONS IE. NATIONAL TRUST, V&A MUSEUM, HISTORIC PALACES AND KEW GARDENS WHICH OFFER FREE OR DISCOUNTED ENTRY TO GUESTS
- BREAKFAST, LUNCH AND DINNER ARE A SHARED AND AN INTEGRAL PART OF THE WHOLE EXPERIENCE AS THEY PRESENT THE PERFECT OPPORTUNITY TO PRACTICE YOUR ENGLISH!
- . GIULIA (WHO IS HALF ITALIAN) ENJOYS COOKING AND WILL DO HER UTMOST TO OFFER A VARIED, TASTY, HEALTHY AND FRESHLY COOKED SELECTION OF DISHES.
- STUDENTS WILL HAVE ACCESS TO THE LOCAL DAVID LLOYD HEALTH CLUB, THROUGH A GUEST PASS SCHEME MEANING THEY GAIN ENTRY FOR FREE. DL IS HAS A FULLY EQUIPPED GYM, 2 SWIMMING POOLS INC INDOOR, TENNIS COURTS AND A SPA.
- OTHER ACTIVITIES GOLF, HORSE RIDING, ETC CAN ALL BE ARRANGED ON REQUEST AND JUST REQUIRE 48 HOURS NOTICE

Opiniones de huéspedes anteriores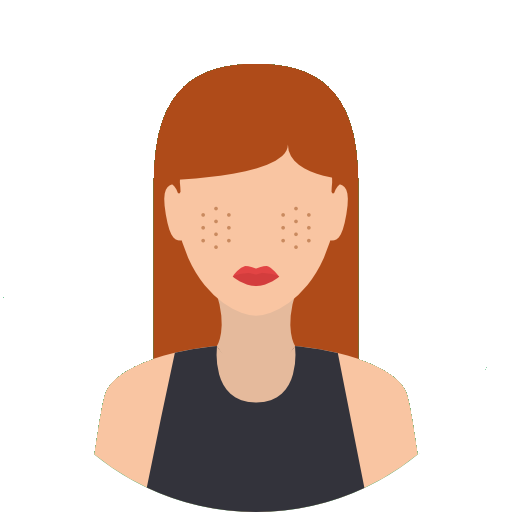 A loverly stay
5/5
-
Pauline
-
el 2 ene. 2023
Ma fille Camille a adoré son séjour Chez Giulia et Ben. Elle a trouvé leur maison charmante et surtout les a trouvés très impliqués, très chaleureux et très intéressants. Ils ont organisé plusieurs sorties et Camille a beaucoup aimé les cours de Ben, très structurés et sympathiques ainsi que les soirées avec Giulia et Ben. Un très grand merci !! Elle espère revenir bientôt ;)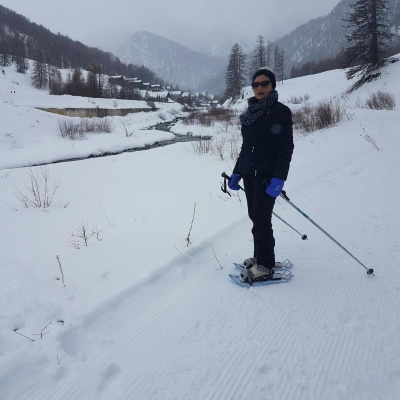 Topissime.superbe expérience
5/5
-
Ghislaine
-
el 11 oct. 2022
Accueil chaleureux ben est très pédagogue et les cours fructueux dans 1 bonne ambiance. Guilia très sympa et complementaire.st margarets agréable à découvrir comme richmond

Voyage au top
5/5
-
Julien
-
el 2 ago. 2022
Le séjour a été excellent et agréable en tous points grâce à d'une part l'expérience de Ben et Giulia, et d'autre part grâce à leurs qualités humaines. Tout d'abord, le lieu de résidence est dans un quartier tranquille de Richmond aux abords de plusieurs parcs et de la Tamise. Il y est donc agréable d'y vivre, d'y pratiquer du sport et d'y faire des balades… De plus, les transports en commun y sont nombreux (métro, trains, bus) ce qui rend l'accès à Londres facile. Toutefois, il faut compter environ 40mn/1h pour accéder au centre-ville. De surcroît, la chambre où j'ai vécu était très spacieuse : salle de bain/toilettes, un bureau, un lit 2 places, et même une bibliothèque. Ensuite, les cours que j'ai suivi en tête à tête avec Ben m'ont permis de véritablement progresser. Ils sont adaptés au niveau de l'élève et peuvent être modulés en fonction des points que l'on souhaite travailler. Par exemple, lorsque Ben remarquait que je commettais la même erreur plusieurs fois à l'oral, celle-ci était corrigée durant le cours du lendemain. A cela s'ajoute la passion de Ben pour la langue anglaise qui rend les cours d'autant plus passionnant. Enfin, Ben et Giulia furent des hôtes en or. La conversation y était toujours agréable et intéressante. J'ai pu apprendre pleins de choses diverses et variées sur la culture anglaise. Les excursions, quant à elles, permettent de découvrir Londres et ses alentours (en fonction de ses goûts ) en compagnie Ben et Giulia qui ont totalement su répondre à mes attentes. Je ne peux donc que recommander ces hôtes.
Ver todas las opiniones