SORRY, NO AVAILABILITIES THIS YEAR.
We're a friendly, outgoing English family of three living in a farmhouse situated 4km from the historic and picturesque town of Villedieu les Poeles, Lower Normandy. Conveniently there is a direct train connection to Paris. So no need to travel abroad to improve your English!
We share our home with a friendly and loving dog and three affectionate cats. We keep sheep and chickens.
Your hosts' interests include the arts, yoga, travel, reading, history, current affairs, animal welfare (volunteers at dog refuge), walking, cycling, swimming and cooking.
Our bilingual daughter attends Caen university studying languages. She enjoys the gym, plays piano and has interests in animal welfare and nutrition.
My husband has a passion for history and current affairs. He works in the UK but is home most school holidays and weekends.
I'm TEFL qualified to teach English and am a qualified artist, painting in acrylics and specialising in arts and crafts. I offer a 10 hour arts course during the sejour for a fee.
I'm an enthusiastic cook. All meals are homemade, delicious and varied. Dietary requirements are catered for.
We are non smokers.

Availability is all year round (except Christmas). The minimum age we prefer to host is 14 years old and above, unless accompanied by sibling or friend. Stays are from Sunday to Saturday.
We follow strict protocol for covid 19 sanitary advice and are all fully vaccinated. We ask our guests to have a covid test before arrival.

We offer fun cultural day trips to the many interesting local attractions.
For example Mont St Michel, Bayeux Tapestry, D-day beaches and memorials, day trip to Jersey Channel Island, Villedieu copper bell foundry, zoo, cinema, aquacentre, choices of many beautiful sandy beaches (25 mins drive away), House and Gardens of Christian Dior in Granville, St Malo, castles and chateaux.
Other activities include arts and crafts at home, kayaking, cycling, dog walking, swimming, bowling, ice skating, escapade(indoor climbing), crazy golf and acrobranches. Also pottery classes in Villedieu and horse riding at an equestrian centre. See the optional paid section. Outings depend on covid restrictions.

We've successfully hosted students for the past eleven years and have found the experience very rewarding and enriching. We love to meet families from all over France and very often remain in contact years later.
Some guests arrive feeling nervous and timid with little confidence in speaking English. With total immersion in everyday English family life, aided by our dedicated commitment, confidence grows in a secure, friendly, relaxed and welcoming environment. With one to one tuition, by the end of the sejour, the result is an improved understanding of the English language.
Students are totally involved in our everyday English family life and become completely immersed in the English language and culture. We can accommodate up to two guests, being siblings or friends.
We understand students' needs are varied so the program is tailored to suit your objectives and requirements with a personalised itinery. Our aim is to ensure that all guests experience a rich, happy and memorable stay learning the essential skills of speaking, reading and writing in English with confidence.
Upon arrival we assess the level of English. We then provide a professional and structured learning program to fulfill the objectives of each student to ensure progression of all aspects of the English language, whether this is for business, travel, preparation for exams, revision or just to master the English language. We encourage conversational English throughout the stay.
One hour lesson on weekdays is included.

We look forward to meeting you!
Número máx de hosts al mismo tiempo
2 persona(s)
Acepta:

10-18 años (chica - chico)
•
18-25 años (chica - chico)
•
Adultos (mujer)
•
Majores (mujer)
Maximum 2 students, either siblings or friends
Full board is from Sunday to Saturday (6 nights, 7 days)
Price includes one hour English lesson, five days a week. Extra lessons (please see prices in the online quote).
Provided are three meals a day, laundry, collection and drop off from Villedieu train station.
Students are encouraged to create a journal describing the activities, menu and a record of lessons.
We have English television, Netflix and board games.

Our prices reflect our experience and positive feedback from many happy families over the past ten years.
We're totally dedicated to helping all students of all abilities to gain the confidence to improve and master the English language and to become accustomed to the English culture and to become part of our family!
Opiniones de huéspedes anteriores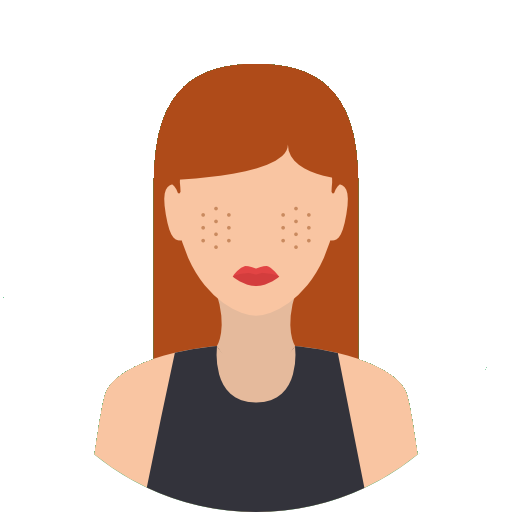 Séjour chez Adèle
5/5
-
Bertille
-
el 4 jul. 2022
Merci à Adèle pour le super séjour que nos filles ont passé dans sa maison! Adèle s'est occupé d'elles avec beaucoup d'enthousiasme et de gentillesse. Les cours d'anglais, d'art, les balades avec le chiens, la plage, la visite de la fonderie de cloche, la bonne cuisine... Adèle a été d'une grande prévenance pour que les vacances se passent le mieux possible et que les filles progressent en anglais. Bravo et merci Adèle !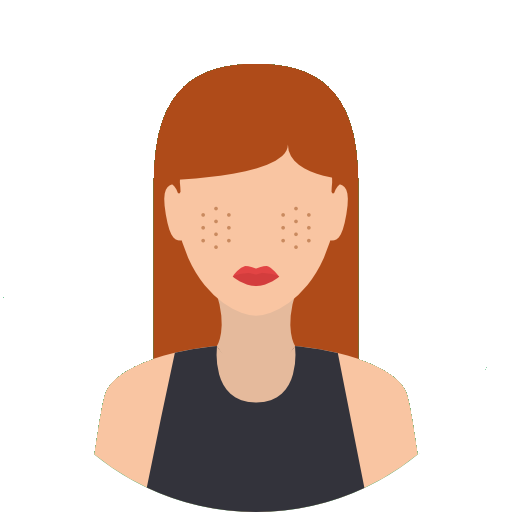 séjour chez Adèle
5/5
-
Isabelle
-
el 6 mar. 2022
Nos garçons de 13 et 14 ans ont passé une excellente semaine chez Adèle qui a fait au mieux pour leur rendre le séjour agréable: merci pour tout!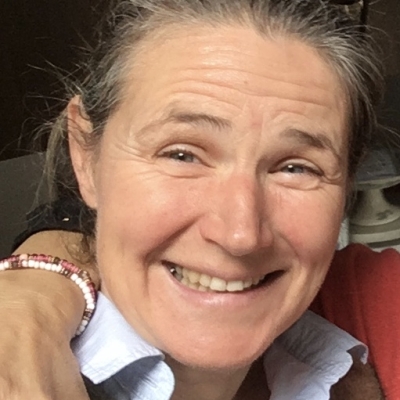 A week with adele's family
5/5
-
Sandrine
-
el 16 ago. 2021
Adele and her family were really nice with me. They care about the speed of their speach ! Really gratefull. The dog is really nice and all cats are cuddly. Food is everytime made with patience and it's so good !! Thanks for this week.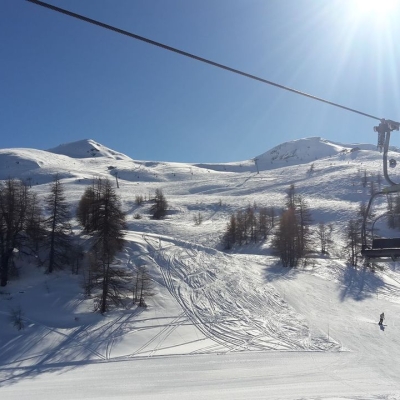 Great stay!
5/5
-
Maria
-
el 11 mar. 2021
Adele and her family have been gorgeous! They ensured a warm welcome to my daughter, pleinty of activities indoor and outdoor, walkings with the dogs, cooking, art ... even during Covid time ! My daughter enjoyed the stay very much, the pets, the habits and of course Adele's lovely recipes made together. The experience has been excellent and my daughter really looks forward to another stay with this lovely family. Thank you so much for taking so much care, Adele!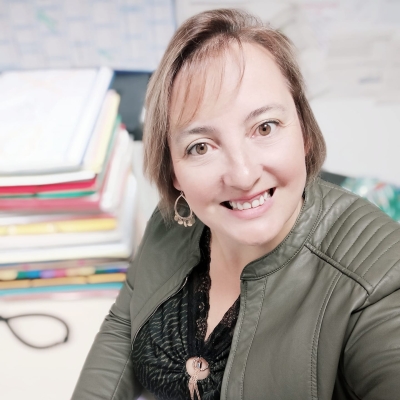 Excellent
5/5
-
Chantal
-
el 2 mar. 2021
Mes deux enfants ont passé un agréable séjour entre arts, cuisine et pratique de l'anglais, le tout teinté d'humour!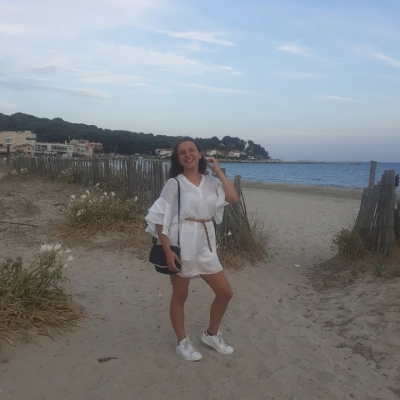 Séjour Margot : 05/02/21 - 12/02/21
5/5
-
Nicolas
-
el 1 mar. 2021
Premier séjour et vraiment rien a dire , c'était un excellent séjour. Famille plus que gentille , activité géniales malgré la pandémie , très bien reçu. Adèle et sa famille sont vraiment des personnes adorables avec qui vous vous sentirez tout de suite bien. Apprendre l'anglais chez eux est vraiment agréable Beaucoup de partage avec eux , des cours supers qui font énormément progresser . Un cadre de vie très agréables , très bonne cuisines . Adèle est très présente pour nous durant tout le séjour. Un séjour inoubliables , des merveilleux souvenir avec cette famille. Aucun point négatifs juste une nouvelle réservation a faire chez eux pour des prochaines vacances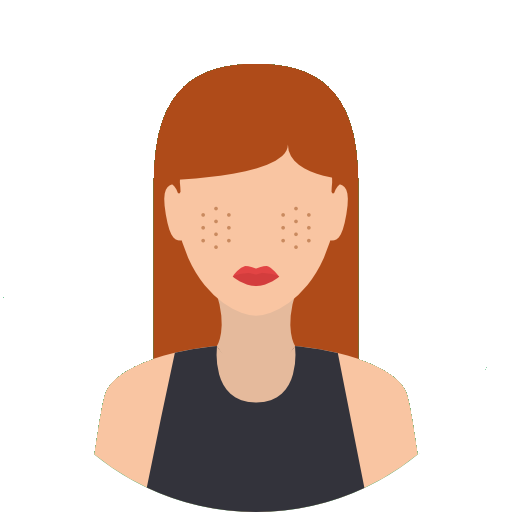 Séjour Gaëtan du 9 au 23 Août 2020
5/5
-
Marie stéphane
-
el 31 ago. 2020
Super famille !! Gaëtan est prêt à repartir pour apprendre l'anglais, ce qui est un exploit Merci à Adèle et sa famille pour leur accueil chaleureux durant tout le séjour et leur l'investissement à lui faire découvrir et pratiquer plein d'activités A bientôt pour les vacances de Pâques :)

3ème séjour pour notre fils
5/5
-
Pascale
-
el 5 jul. 2020
3ème séjour pour Marius, 12 ans, dans la famille d'Adèle. Toujours aussi bien accueilli, et content avec des activités variées, de bonnes leçons d'anglais, une semaine bien remplie !

Excellent séjour
5/5
-
Christine
-
el 28 jun. 2020
Excellent séjour de notre fille de 16 ans auprès d'Adèle et sa fille: de nombreuses activités, des leçons d'anglais adaptées, une cuisine très appréciée. Nous recommandons vivement Adèle

Expérience enrichissante
5/5
-
Céline
-
el 25 jul. 2019
Dès notre arrivée, nous avons su que Léa passerait un excellent séjour. Beaucoup d'activités et de visites organisées. Je conseille vraiment cette famille très sympathique. Expérience enrichissante.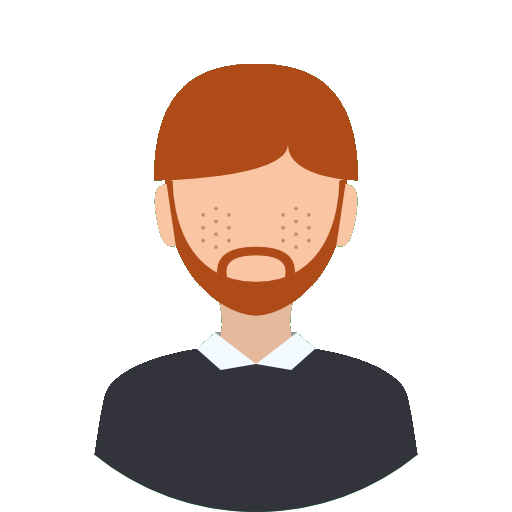 Irréprochable
5/5
-
Denis
-
el 5 feb. 2018
Nos 2 enfants se sont régalés chez Adele, Andrew et Maya, qui ne manquent pas d'idées pour les occuper tout en leur faisant pratiquer leur anglais. Les activités sont nombreuses et variées, l'immersion est totale et l'accueil est chaleureux. Au bilan, un très agréable séjour pour nos enfants, à la fois ludique et instructif !
Ver todas las opiniones